CULTIVATING LOVINGKINDNESS:
Walking the Path with Heart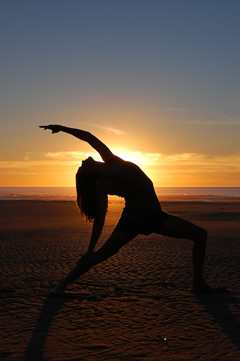 Thousands of years ago, the Buddha taught the twin principles of mindfulness and compassion. He encouraged the practice of metta, or Lovingkindess, as a way for us to realize our inherent capacity to love ourselves and others fully, deeply and freely. It is a practice that "undoes" all that has gotten in the way of our ability to love ourselves and others well. It unshackles the armor that we have accrued around our hearts. It frees us up to give and receive love in the same, easy, natural way that we breathe in and out.
Honoring the body as a sacred temple and the heart as a transformative vehicle on the spiritual path, we will engage in guided meditations, breathing practices, gentle yoga sequences, restorative and yin poses to deepen our capacity to feel compassion for ourselves (and all aspects of ourselves) and others (and all aspects of others). There will be time allotted for self-reflection, journaling, creative expression, and meditation throughout the day to more deeply integrate the metta practice. Give yourself this opportunity to cultivate Lovingkindness...to realize your potential to love yourself and others well.
Asanas will be gentle. Beginners are welcome and encouraged.

Where:
Avalon Yoga Center
370 South California Avenue
Palo Alto, CA

When:
Sunday, June 6th, 2010 ~ 1:30 to 4:30pm

Instructors:
Jackie Long
Jackie Long has been teaching yoga and meditation in the Bay Area since 2001, and has been offering workshops and retreats internationally since 2004. In 1999, she lived in a Buddhist Monastery in Thailand for a few months, practicing Insight Meditation with her teachers, senior monks, Ajahn Nayanarato and Tan Ajahn Gavesako. Her teachers also include Swami Vimalananda (Integral Yoga), Sarah Powers (Insight Yoga) and Judith Lasater (Restorative Yoga). Jackie is also a Marriage & Family Therapist and offers counseling in her private practice in Los Altos. With a Neuropsychology degree from Princeton University and a Counseling Psychology degree from the Institute of Transpersonal Psychology, Jackie bridges East-West wisdom seamlessly in each of her classes.
Rates:
$55 in advance / $65 day of workshop

Registration:
To reserve a spot, please do the following:
Please call Avalon Yoga at 650.324.2517 or email info@avalonyoga.com.


If you have any questions about the workshop, please feel free to send an email to Jackie at: jackie@yogawithlove.com