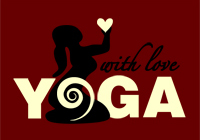 Facilitators

Yoga, Mindfulness & Surfing Retreat
Costa Rica March 25-April 1, 2017

Krassi Harwell and Jaclyn Long


Krassi and Jackie believe yoga and mindfulness are paths of awakening. These practices help us open to our true nature as we more fully accept, integrate and embrace our unfolding experiences.

Facilitating international yoga retreats for over 12 years, Krassi and Jackie weave the well-researched and evidenced-based practice of mindfulness into each yoga class, helping students to cultivate present-moment, non-judgmental awareness. Mindfulness practices help us develop compassion, as we shed habitual patterns of striving.

Krassiís invigorating vinyasa classes challenge the body while inviting a gentleness of mind and openness of heart. Her teachings encourage self-discovery, growth and expansion. She offers accessible modifications for students of all levels. Krassi is a certified yoga instructor, a Thai massage therapist, a certified doula, a Hakomi counselor (mindfulness-based somatic counseling), and facilitator of Mindful Moms groups through Mind Body Spirit Moms. She is also the author of Morning, Zora, a lovely childrenís book.

Jackieís nurturing classes help students shed layers of tension. Her evening restorative / yin yoga classes will help you drift off into a deep, restful sleep, and will empower you with mindfulness tools that you can carry with you for your entire life. Jackie is a Marriage & Family Therapist, a certified yoga teacher, a mindfulness teacher, and Founder & Director of Mind Body Spirit Moms.