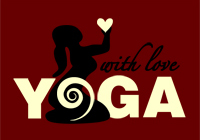 Family Retreat Facilitators

Krassimira (Krassi) Davis, RYT, CMT, BBA

Krassi received her yoga teacher-training certification from Vivekananda Prashanti Kutiram Yoga Institute in Bangalore, India. Krassi's teaching style focuses on integrating the spiritual, emotional and mental aspects of yoga within a physical practice. For the last 9 years Krassi has worked extensively with children on one-on-one basis and in small groups. Her kid's yoga classes throughout the Bay Area are overflowing with young and very committed yogis. She is passionate about sharing her understanding and experience of yoga with beginners of all ages, as well as with experienced practitioners. We are pleased to have Krassi on the retreat to offer invigorating adult yoga classes and playful & creative kid's yoga classes! For more information about Krassi, please click here.

Amanda Basler, MA

Amanda holds a master's degree in Counseling Psychology with a certificate in Creative Expression. As a Marriage and Family Therapist Intern, she works with children, teenagers, and families. She has worked creatively with children since 1998, teaching painting at The Center for Creative Exploration, teaching art at an elementary school in San Francisco, and teaching arts & crafts to inner city kids in NY. Amanda offers a supportive, child-centered approach that allows children to tap into their own unique, creative energy. She encourages children to do what they do naturally: experiment, explore, discover, and play with a variety of media.

Amanda is also a trained Wilderness First Responder and has considerable experience leading youth and adults in the wilderness. Since 1998, she has been leading multiple 14-day expeditions, and has instructed for such organizations as Outward Bound, Call of the Wild, Girl Ventures (formerly bay Area Girl's Center) and Deerhill Expeditions. In addition, Amanda mentors, trains and oversees new wilderness instructors, and she designs outdoor enrichment curriculum for outdoor youth organizations. We are blessed to have Amanda with us. She will be offering a variety of artistic children's activities, enriching teen groups & family bonding experiences throughout our Family Yoga Retreat!

Andrew (Drew) Harwell

Drew is a naturalist, educator and organic gardener. He has a BA from Prescott College in Environmental Restoration and was trained in nature awareness and regenerative design at the Regenerative Design Institute. He is the lead teacher and gardener for chef Jesse Cool's Seeds of Change garden in Palo Alto, and the teen program coordinator for Hooked on Nature. He has worked with children and teens in nature and garden settings for over 12 years. His style of mentoring is to help youth explore nature through their individual passions and creativity. He uses the art of questioning to inspire curiosity in others in developing their relationship with the natural world. Whether he is working in the garden or wandering in the hills, Drew's passion is connecting people to the healing powers of nature.

Ana Caminos-Cain

Ana Caminos-Cain has a background in voice, theatre, art, and teaching. Combining these interests with her love for children, she has created a program called "Music in Motion." As an early childhood enrichment specialist, she has been singing, dancing, and making music with young children in the Bay area for over twenty years. She sees how a child's enthusiasm can be so easily captured with a song. She loves their spontaneity when they laugh, clap their hands, move their bodies or simply choose to listen. Her belief is that by nurturing that enthusiasm a child can develop self-awareness, an appreciation for music and a love for the wonders of this world in which we live.

Jaclyn (Jackie) Long, MA, RYT

Jackie teaches yoga in a gentle & nurturing manner. Inspired by the rich overlap between Western psychology, Buddhist theory and yogic philosophy, she seamlessly incorporates the psychological aspect of yoga into her classes. Jackie loves working with children and continues to draw inspiration from them. She stands in awe of the spontaneous movements they make and the wise words they share. Jackie has a master's degree in Counseling Psychology with a certificate in Creative Expression, and is a Marriage and Family Therapist Intern in private practice in Los Altos, CA (under the supervision of Alice Sklar). In addition to offering parent-infant yoga, family yoga and kids yoga throughout the retreat, she will also be co-facilitating creative bonding activities with Amanda Basler in order to encourage family intimacy and nourish the family experience.